Ba Vì Mountain National Park
Ba Vi Mountain National Park lies roughly 60 kilometres from downtown Hanoi. It's a heavily forested mountain with 3 peaks – the highest being Đỉnh Vua or King Peak which is 1296 metres above sea level. A place of nature, it's a peaceful destination for a 1 or 2-day motorbike tour or even part of a longer trip.
Aside from the Viet Kinh people (the majority population of Vietnam), it's also home to people of the Muong and Dao ethnic minorities. The park is said to also contain 44 kinds of mammals – including some rare flying squirrels, 15 different types of reptiles, 9 forms of amphibians, and over 800 species of plants.
What to See and Do
There is a lot to see along the national park's main road which runs for 12km from base to summit. Having been recently widened and repaved in some areas, the ride up and down itself is worth the visit. Cruising along the mountains windy, steep roads through the forest, and stopping at spectacular viewpoints is what attracts most motorbike riders to visit.
Ba Vi was once a retreat for French colonialists and some of their buildings still remain. As you climb the elevation you can visit ruins of an old French summer camp, an eerie old church, and bell-tower that nature is reclaiming as well as an orphanage and a political prison.
There is also a cactus greenhouse with some 1200 varieties of cacti and several walking trails for those who enjoy hiking. The walking trails lead to the top of the 2 smaller peaks, an ancient cypress tree grove, and a cave.
The Summit
The road ends at a parking lot near King Peak where there are refreshments and souvenirs for sale. The hike from here to the peak requires ascending some 1300 odd steps. At the top, you will see a very tall pagoda and a temple devoted to Hồ Chí Minh.
Alternatively, you can also walk to Đền Thượng temple in the other direction up some 600 steps; there is no motorbike access to either location.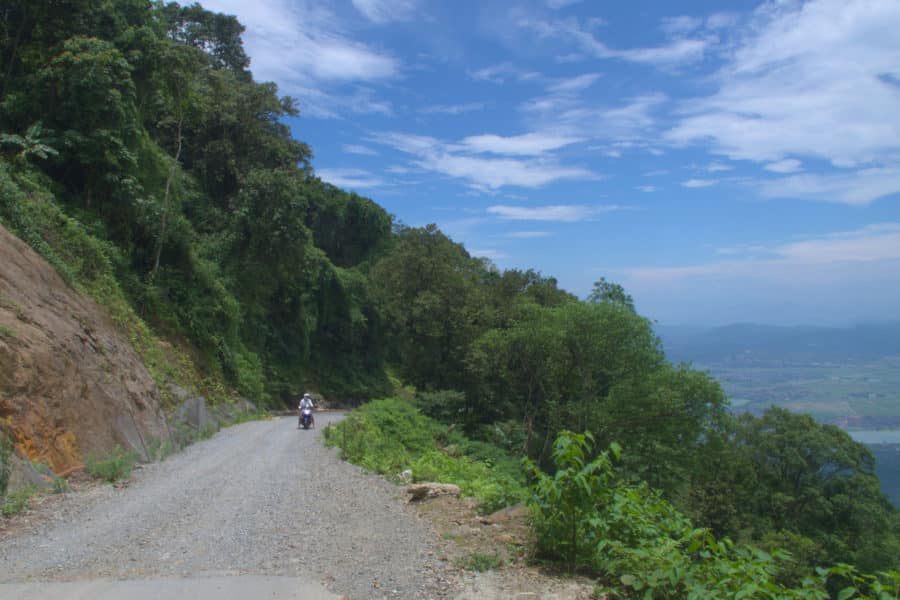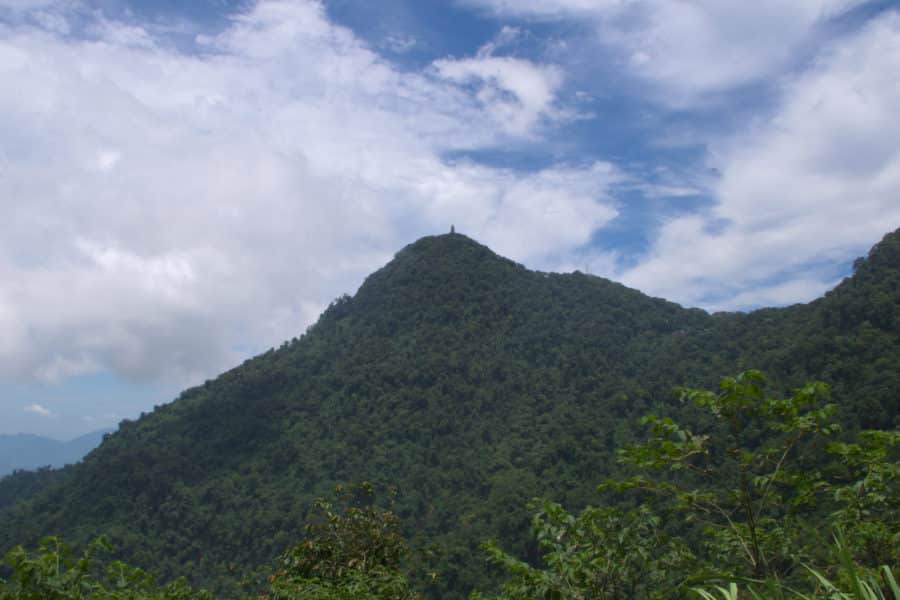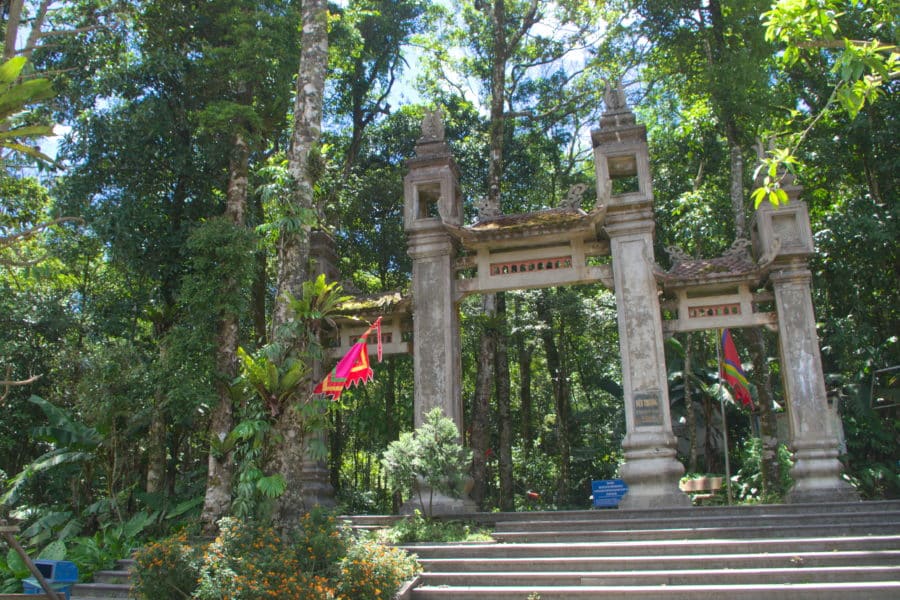 Dao Minority People and Medicine
The Dao minority who live in Ba Vi are experts in herbal medicine. For generations, they have been gathering herbs from the mountain's forests to treat diseases and ailments of Vietnamese people. The collection of 300 species of plants has always been done in a sustainable manner although nowadays Dao families also farm many of the plants in their household gardens.
The main area where the Dao people reside is on the west side of Ba Vi mountain and riding along roads there you will pass assortments of leaves, bark, roots, and other plant matter drying on the side of the road in preparation for medicinal use.
The Dao people have their own unique New Year or Tết as it's known in Vietnam. It generally takes place mid-November or December. It's a colourful occasion of traditional dancing and music if you are lucky enough to be in a Dao village at the time.
Local Industry in Ba Vi district
Ba Vi is well-known for its dairy farming and the area produces a lot of milk and yoghurt. Don't expect to see black and white Friesian cows, despite the produced milk's labeling and marketing, brown jersey cows are the cattle raised. Along with cows other livestock such as chickens, pigs, goats, rabbits and even ostriches are the district's main products.
The region is also favourable to growing Taro a speciality among local people along with guavas that are generally harvested in Autumn. All parts of the guava tree are used in traditional medicine and folk remedies.
Additionally the national park's forests and wildflowers create a good environment for bee farming which has been taken up by members of the Ba Vi community. There are also some small green tea plantations nearby the mountain.